An excerpt from a post that originally appeared on NewYorkArtistic.com
A bathroom remodel is a very exciting project, one of our favorite things to do. But before jumping to choosing the latest and greatest fixtures or finishes, there are some less exciting things to consider so your project turns out just the way you dream it. Because renovating a bathroom can be overwhelming, time-consuming and costly, we put together a simple checklist to make sure that your project stays on track and the remodeling runs smoothly.
Get Your Budget
If you don't already know it, you should work up an idea of how much you want to spend on your bathroom remodel. Setting a budget will help guide you as you make decisions about what to include in the remodel. Once you've figured out what you can spend, and subtracted the amount allocated to labor, you'll have a better idea of what you can spend on tile, fixtures, and extras.
2.Planning
Tons of people assume that if they are remodeling a small bathroom it will only take a few days, at least it will take much less time than a larger one. That's not always the case. Depending on how much you are changing in the bathroom, your remodeling contractor will have to go through most of the same steps as a larger bathroom. However, planning refers not only to defining the time it takes to finish the renovation works, but also steps in-between such as ordering and purchasing tiles, fixtures, custom-built vanity or cabinets that your contractor will need to do.  Planning time is also crucial for those with only one bathroom in their house as they will have to make arrangements where to take a shower and use the toilet while the bathroom is taken apart.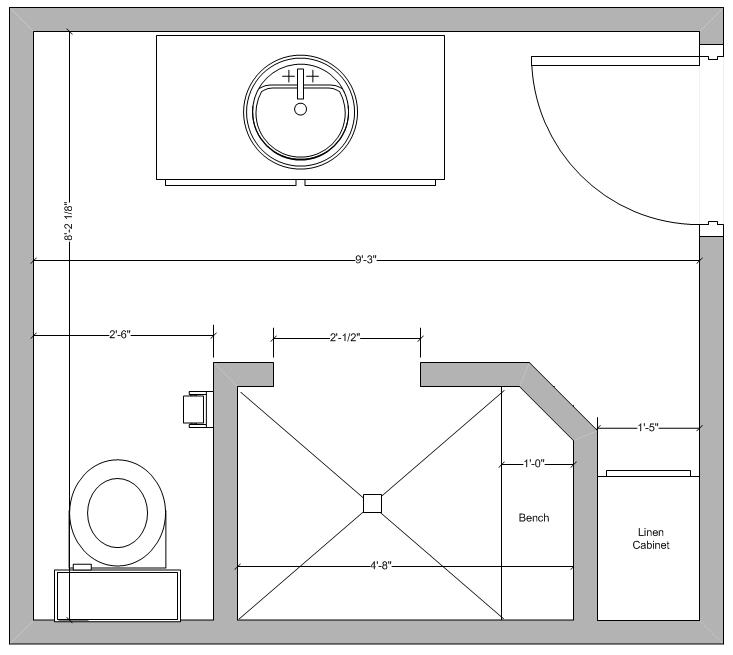 3.Design (Style & Function)
First start out start by thinking about the look you want for your bathroom. There are many things to consider like paint color, tile choices, vanities, showers, tubs, faucets, etc. It can get overwhelming very quickly so start with some research. Pinterest is always a good choice to get you started. You can start to piece together elements that you like into what will become the final design of the bathroom or you may choose a design item you want to feature in the bathroom and then work the rest of the bathroom design around it. Making a story-board or collage can help your contractor.Things to include in your story-board are:
Plumbing Fixtures and Features: Shower, Bathtub, Sink, Faucets & Showerheads
Cabinets, Storage and Shelving
Walls and Flooring
Lighting (we're partial to a chandelier in the bathroom)
Accessories: Towels, Mirrors, Bath Mats, Etc.
Design should work hand in hand with functionality, so consider who will use the bathroom and how, consider an eventual resale of the house and also take a moment to think how the bathroom design will fit in with the rest of the house.
4.Hiring a Contractor
Hiring a contract for a conceivably DIY job? Well, yes, that is a smart thing to do given the complexity of the job and difficult operations involved (electrical, tiling, plumbing, etc.). So don't overlook the advantages of hiring a bathroom contractor and save yourself a load of misery and time.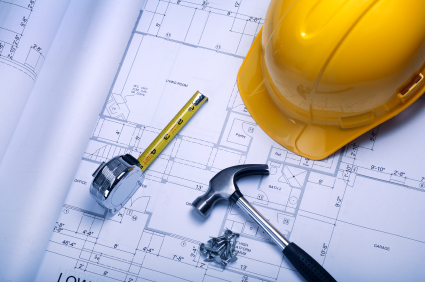 Click here for the complete post
About the Editor:
RJ Diaz is a renovation and remodeling construction management executive in New York City. RJ is passionate about high quality, well-crafted construction and started RenovatingNYC in 2010 to share news and information specific to the industry as well as profile the best resources essential for a project's success. For advice about your own renovation or remodeling plans, preliminary cost estimates and project opportunities, please contact RJ using the form below.